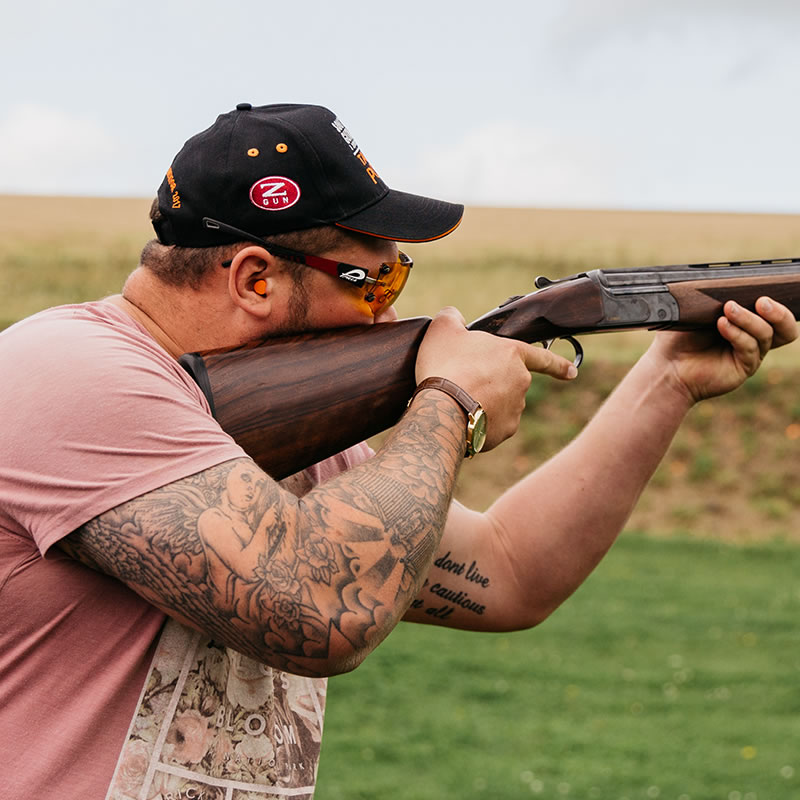 HAVE-A-GO
Shooting Experience, 30 Clays
Gun: Use of Over & Under Shotgun

Number of Shots: 30 per person

Experience includes: Instructor time, use of shotgun, cartridges, clays, PPE (safety glasses/ear plugs)

Please see full description below.

Stag, Hen and Have-A-Go Clay Shooting

How it works?
You'll receive a safety briefing before heading out to the shooting range

If there is more than one person in your party, each person will take it in turns, under the instruction of Southdown Coach, to try their hand at hitting a variety of targets.

Large Groups will be split into smaller teams of up to 6-7 people per instructor. The groups will all head out at the same time to shoot

This is an outside sport, shooting takes place even if raining so please dress for the weather, sensible footwear (walking boots, trainers) are required (no flip-flops)

Further Details
Southdown Gun Club and Shooting School is your first choice in Sussex, if not the South East of England, if you are looking for a shooting ground that is open every week during the year to host your event.

Southdown is located in the heart of the beautiful Sussex countryside, within easy driving distance from Brighton and Horsham, both of which are less than 30 minutes away from the shooting ground. Southdown is the perfect location for a party, celebration or corporate team building activity. Located in the middle of several hundred acres of the Muntham Farm Estate, you will have access to our award winning clay shooting range, where you will soon be busting clays.

The have-a-go shooting area is specifically designed to cater for people who may not have shot before, with a range of targets that will see everybody breaking clays before the end of the session. We can cater for groups of up to 100 participants and a typical group size will have a ratio of 6 participants to one instructor. All our shooting experiences include a qualified shooting instructor, a safety briefing, all necessary personal protective equipment, a shotgun suitable to your size and stature, light load ammunition and the targets.

In each session the group will rotate through the different shooting positions, each will have a different target presentation, targets are set to replicate different wild quarry and will include high crows, fast away teal, running rabbits to mention a few. You can keep a tally of the hits and at the end announce the "High Gun" winner.

There are several packages to choose from, the have-a-go, sessions start at 15/25/30/50/60 clays targets, the most popular being the 30 target shoot. If you want to try your hand with an automatic shotgun, we have the Top Gun add on, which includes 9, 18, 27 or 36 shots with a three shot auto shotgun. During the Southdown Top Gun session, you will be able to shoot at up to three targets in the air at the same time and really test your skills on the auto shooting range. If you want, you can combine the Have-a-Go and the Top Gun experiences.